Flexible Education – web-based bilingual content instruction

Flexible Education (Fleksibel opplæring) is an educational resource offered to newly-arrived pupils (and participants) who, due to limited skills in Norwegian, do not benefit optimally from ordinary instruction. These pupils may have the right to bilingual instruction by § 2-8 and § 3-12 of the Education Act. The target group for Flexible Education are pupils in primary and secondary education (e.g. introductory or combination classes) and participants in adult education who need adapted instruction.
Flexible Education offers bilingual maths and science instruction in Arabic, Somali and Tigrinya, at an 8th-9th grade level. Flexible Education aims to support schools in providing bilingual education where they are unable to find bilingual teachers locally, such as in small municipalities. In the autumn of 2020, Flexible Education went from being a pilot project to becoming a permanent option, and it is now able to accommodate up to 300 pupils.
Background to the project
There is a great need for bilingual instruction, especially for newly arrived pupils. The extent to which the municipalities manage to meet minority language students' need for bilingual instruction varies, although the Norwegian Education Act states that minority language pupils who are not sufficiently proficient in Norwegian are entitled to such instruction. The project is not intended to replace bilingual teachers, but targets schools that have been unable to recruit bilingual teachers in Arabic, Somali and Tigrinya.
What the bilingual content instruction entails
The pupils participating in the project have a chance to communicate with teachers in their mother tongue through web-based solutions. They can take part in scheduled teaching sessions or contact the online teachers in their mother tongue when they need help. Flexible Education is a supplement to ordinary teaching, and the local teacher has overall responsibility for the subject. The project's success is contingent on good cooperation between the online teachers and the classroom teachers. The pupils have access to a bilingual platform with learning resources in Norwegian and their mother tongue, such as instructional videos, texts, assignments and glossaries.
Collaboration project
The National Centre for Multicultural Education (NAFO) has hired four bilingual teachers for the project. The online teachers are responsible for instructing the pupils and developing the learning resources. We have cooperated closely with the Norwegian Centre for ICT in Education on building and adapting the platform. We also cooperate with the Norwegian Centre for Science Education and the Norwegian Centre for Mathematics Education on among other things developing glossaries that provide simple explanations of key terms in maths and natural science. The glossaries are prepared with the assistance of the Language Council of Norway.
The project is attracting attention
Flexible Education is also being noticed outside Norway's borders. The project is presented at Nordic and international conferences, and was submitted to the international organisation Act Now as an example of promising practice in Norway. In that connection, a film was produced about Flexible Education which was screened at an international conference in Vienna.
Criteria for participating in the project
For the municipality to be eligible for participation, pupils from year 8 and/or year 9 who have been granted a right to bilingual instruction must participate. Upper secondary students who receive introductory tuition and/or participants in primary and lower secondary education for adults who need bilingual instruction in the same area (municipality) can also participate in the project.
The municipality must have tried but failed to recruit bilingual teachers in one or more of the languages in question (Arabic, Somali and Tigrinya). The municipality can only register pupils for the languages for which they have been unable to find a bilingual teacher.
The municipality must be a Feide municipality.
Contact us
Online teachers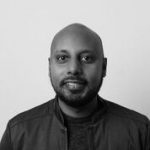 John Sium
Online teacher Tigrinya
john.sium@oslomet.no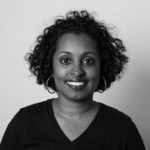 Eden Teklemichael
Online teacher Tigrinya
edentewe@oslomet.no